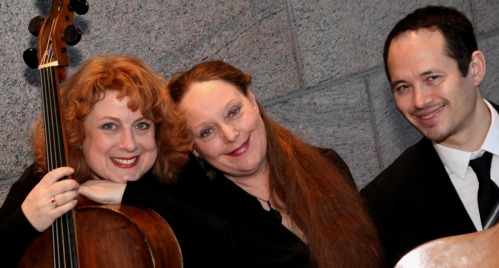 In the spring of 2013, three accomplished artists with varied backgrounds and a broad love of many musical styles united to form Dragon's Tea Trio. This new ensemble removes all barriers to genre, irreverently pairing Paul Simon with Bach, Renaissance bawdy songs with Brazilian sambas, or the best of musical theatre with the best folk-song writing.
Our name reflects what we experience when we play together. Although we have not yet sat down with a dragon to drink tea, we know what we would expect to find in the cup: something warm, unexpected, sweet, and a little wild.
Upcoming Performances
February 7 - Valentine's concert (and roast beef & Yorkshire pudding buffet dinner) at Veggie Trail Farms
March 7 - Soloway Jewish Community Centre concert
Interviews
June 18 - CHUO Apt613
Rachel & Andrew appear at about 19:53. Episode features host Ryan Saxby-Hill, guest host Jeff Leiper, and fellow guests Bob LeDrew and John Thompson.
July 12 - CHUO Click Here
with host Mitchell Caplan
Past Appearances
2014
October 29 - Equal Voice's #Applaud Her party
August 8 - Fundraising concert for the Jeff Leiper Campaign
July 5 - Anniversary concert at Veggie Trail Farms
April 9 - Private party in Little Italy
April 5 - House concert in Sandy Hill
March 15 - House concert in Hintonburg
March 2 - House concert in the Glebe
2013
December 19 - Oakpark Retirement Community
December 7 - Private Chanukah party in Nepean
October 20 - Glebe St. James concert series
June 27 - One Night Only at the Gladstone
About the Performers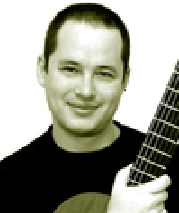 Canadian guitarist Andrew Mah is a unique and exciting musician, widely regarded for his virtuosity, versatility, and heartfelt musicality. Born in Ottawa into a family of guitarists, he has performed professionally on classical guitar for more than 20 years, carving out a uniquely eclectic international career as a solo concert artist, chamber musician, teacher, arranger, producer, and adjudicator. This year will see him embarking on a long-term project to record his arrangements of J.S. Bach's entire catalog of solo music for lute, violin, and cello. Andrew writes most of Dragon's Tea's original arrangements.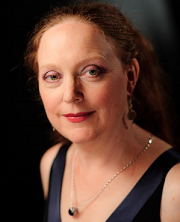 As a classical singer, Rachel Eugster trained as an undergraduate with mezzo-soprano Mary Burgess at Marlboro College, and as a graduate at Peabody Conservatory with tenor Wayne Conner (best known as the host of NPR's "The Singer's World"). Like a Dragon's Tea concert program, Rachel's life blends disparate passions and pursuits. She has performed north and south of the border as a singer and an actor, and was last seen in Ottawa as Luciana in Bear & Co's touring production of The Comedy of Errors. Last August, Tundra Books released her children's picture book The Pocket Mommy. Next February, she will appear at the Gladstone Theatre as Alice in another Bear production: Linda Griffiths's Age of Arousal.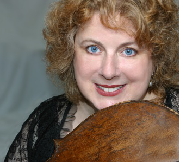 Musician and educator Dr. Joan Harrison has performed as principal cellist on modern and baroque instruments for the New York City Opera, Aradia Ensemble, and the Toronto Chamber Orchestra. Her quest to merge her passions inspired PhD studies under the supervision of Dr. Joel Westheimer at the University of Ottawa where, supported by the Social Sciences and Humanities Research Council, she studied links between citizenship and music education. Recently, Joan created the Capital Strings Collective (CSC) youth orchestra which, along with her I Cellisti cello choir, is in residence at the Perley Rideau Veterans' Health Centre. Joan will shortly record her third CD with pianist Elaine Keillor. Their first, "When Music Sounds: Canadian works for cello and piano," will soon be released by NAXOS. Wholenotes Magazine lauded their second CD, "A Little Knight Music: Selected works of General Sir Maurice Grove Taylor," as "fascinating and delightful" and "exemplary throughout."
Dragon's Tea Trio in Concert